Posted in Uncategorized on August 24, 2020
Tags: Florida
We are featuring farmers since April this year. Some of the most unique ones we have cross on are based in sunny Florida. Experience their unique approach to farm development over the next couple of paragraphs. Charlie's Microgreens: An Outdoor Farm Located in the Heart of Miami So far this is the first and only outdoor microgreen farm featured on Microgreenology. Carlos Perez Mauri AKA Charlie started a family urban farm project in Miami earlier Read More »
Posted in Success Stories on June 11, 2020
Tags: Florida, Miami
This time we are happy to share the story of Charlie's Microgreens - this is the first typical outdoor microgreen farm featured on Microgreenology. Find out if microgreens raised under the sun taste better than the ones grown under artificial lights.
Posted in Success Stories on May 31, 2020
Tags: Florida, North Port
This time we are featuring the North Port, FL based farm Clean Greens Micros. These guys are really dedicated on providing organically grown produce to support the local community. Enjoy reading!
Posted in Success Stories on May 29, 2020
Tags: Florida, Orlando
It's undoubtedly one of the best interviews we've taken for Microgreenology. For the first time we are introducing the Rapid 3 questions where farmers are asked to share their favorite books and resources on microgreens as well as their favorite tools they use in their farms on a regular basis.
Posted in Success Stories on May 6, 2020
Tags: Florida, Punta Gorda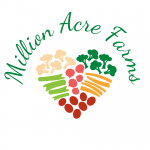 What I really love about Florida is the endless list of small towns and exotic places I can explore forever. This is why when I found out our next interviewee is based in Punta Gorda, FL the first thing I did is to open Google Maps, see where exactly it is and read the story of the town. It's a great fortune that even it's a relatively small town they have access to a number Read More »