An Unexpected Pivoting Turned Million Acre Farms Into a Robust Microgreens Farm Based in Punta Gorda, FL
Posted in Success Stories on May 6, 2020
Tags: Florida, Punta Gorda
What I really love about Florida is the endless list of small towns and exotic places I can explore forever. This is why when I found out our next interviewee is based in Punta Gorda, FL the first thing I did is to open Google Maps, see where exactly it is and read the story of the town.
It's a great fortune that even it's a relatively small town they have access to a number of unique treasures like beautiful parks, the sea and unique brands like Mike's Million Acre Farms. You'll find out more about what they are doing in the following paragraphs, but here's how Mike would present it in a nutshell:
What I like about Mike is his energy and enthusiasm to build something starting from zero and do it following all the golden rules of the game.
Take a closer look on what are these guys doing with the interview below:
What's The Name of Your Farm and where are you based?
Million Acre Farms LLC. We are based in Punta Gorda, Florida.
What's the story behind Million Acre Farms?
We have been a business for approximately 2 years, however we just recently opened our doors.
It's a long story and we have had quite the journey, but the short story is that we started out as an aquaponics farm with the intent of growing large volumes of lettuce for a local grocery store chain, but we completely changed directions due to several factors.
It took us several months to get our raw land cleared, including getting the proper permits, and then took a few more months to build some of our basic infrastructure.
Included in that was installing a solar powered electrical system, one that would power the entire farm, plus digging a pond and a well for water. We don't have, at this time, utility power or city water coming to the farm, so we had to become self-sufficient from the beginning.
We put up a couple of greenhouses, bought a bunch of fish, and set up our growing systems. That all took a good bit of time, too, because we are on a tight budget and could not afford to hire a lot of labor to assist with the build out. We finally completed the build out late last year and were ready to start with our first crop of lettuce, but then disaster struck.
When we reached the halfway mark of the six-week growing cycle, we noticed a massive algae bloom that killed our entire crop. We were dumbfounded as to why this could happen, since we thought we were taking precautions.
At the suggesting of a friend who is a local chef, we got our water tested from the University of Florida laboratory. Within a few days they notified us that our well water was extremely acidic, which was causing the algae bloom. We thought that was strange since we tested the water before, but it apparently had changed chemistry since that time.
We made improvements to the water system, which took care of the algae issue. But we were starting to feel by then that growing microgreens would be a better path for us, and it's because medicinal herbs and microgreens are a much quicker product to grow, plus they can be much more profitable, and frankly are just better for us as consumers.
As many of us now know, microgreens boost the immune system, plus have many other health benefits that mature plants, especially lettuce, don't have as much.
So, we switched gears before the coronavirus lockdown happened. We grew our first crop earlier this year, and it sold out immediately. Most of it was claimed by friends and family, but we also found some customers on social media, namely Facebook.
Between all of the owners, we have a rather large following of our personal pages, and we started inviting people to like our Facebook farm page. Then we would make posts on the farm page, and that has created quite a buzz.
We also brought on my good friend Chef Craig Chasky (www.chefcraigchasky.com) as our Project Manager, and he is opening doors to restaurants and other markets.
What's the most exciting story you've experienced while running the farm?
The most exciting thing that happened, frankly, was changing our path from growing lettuce to microgreens. We felt like we were in a bit of a rut while on our previous path, and ever since we switched to growing microgreens all kinds of opportunities are falling in our laps.
We have had more success in the last few months that we did in the previous year and half combined. It would be easy to look at our decisions from the past and second-guess ourselves, but we always made the ones we thought were best at the time. Regardless of the path we took to get here, we are very grateful to be a microgreens farm now!
We have had more success in the last few months that we did in the previous year and half combined. Tweet this
What types of microgreens and other produce are you currently growing?
Currently, we are growing:
kale
sunflower
basil
peas
broccoli
radish
wheat grass
and a spicy mix.
We plan to add more items, but want to focus now on the ones we thought would be most popular based on our research.
What makes your produce different?
While we are not certified organic, we do use all Earth friendly growing methods, and we are very hands-on, even though we have a large operation. Our attention to detail, and our extensive study with more experienced operators, has given us deep knowledge about how to grow successful and hearty crops, which translates to better taste and nutrition.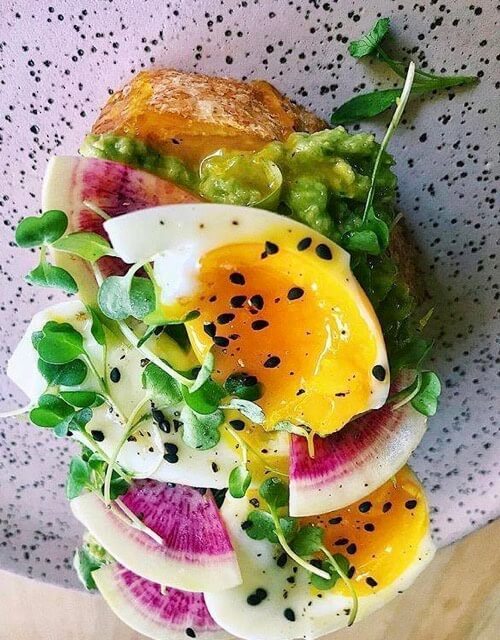 Many of our customers, including restaurants, comment that they have never seen microgreens look so vibrant and taste so good!
What type of clients do you currently serve?
We have a mix of retail consumers, restaurants, wholesalers, and caterers.
We serve Bradenton, Sarasota, Venice, Inglewood, and Punta Gorda.
Define Your Mission:
To grow and provide high quality produce by non-toxic and sustainable methods, thereby nourishing the community with nutritious and flavorful greens that are kind to Mother Earth.
Sadly, a lot of smaller farms and ones that started just recently are struggling to survive due to the huge drop in sales this spring.

What would you do if you were in a similar situation, but had the experience you have today?
Based on our experience, I suggest they do a few things – ensure they have clean water, sterilize all equipment that is used in the growing process between harvests, stock up on seeds in case they become in short supply, do a few test crops to verify that everything grows as expected, carefully track growing costs, study courses from Curtis Stone, and most of all be patient.
It takes time to build this business, and having a good product is critical. It is a bit more difficult to generate restaurant sales then many people claim, but it can absolutely be done. This is not usually a business that one becomes highly successful in right away, rather it can take months. Patience and persistence is key, but having a good product is the starting point.
Patience and persistence is key, but having a good product is the starting point. Tweet this
Visit the farm's website on millionacrefarms.com
Like their Facebook page and subscribe for updates if you are local - facebook.com/MillionAcreFarms
Follow them on Instagram instagram.com/millionacrefarms (@millionacrefarms).
3 Responses to "An Unexpected Pivoting Turned Million Acre Farms Into a Robust Microgreens Farm Based in Punta Gorda, FL"