Rare Type of Microgreen Farms You Can Discover in Florida
Posted in Uncategorized on August 24, 2020
Tags: Florida
We are featuring farmers since April this year. Some of the most unique ones we have cross on are based in sunny Florida. Experience their unique approach to farm development over the next couple of paragraphs.
Charlie's Microgreens: An Outdoor Farm Located in the Heart of Miami
So far this is the first and only outdoor microgreen farm featured on Microgreenology.
Carlos Perez Mauri AKA Charlie started a family urban farm project in Miami earlier this year. They are growing microgreens for themselves and the local community.
The farm is located in a large backyard. On top on the typical microgreens challenges they need to think and take care of weather issues like rain, high heat and hurricanes. The reward for the extra efforts is full sun microgreens.
This is a farm with a huge potential and we'll be excited to check how are they doing in the upcoming months.
An Unexpected Incident Turned Million Acre Farms Into a Robust Microgreens Farm
They began as an aquaponics farm with the intent of growing large volumes of lettuce for a local grocery store chain. They ended up in a completely different direction and started growing microgreens.
Find out what the incident was by reading the whole story here
Mike, who's one of the co-founders of Million Acre Farms attracted a chef to become their project manager. This was a smart move as the chef started to open many doors to restaurants and other markets.
Their produce is not certified organic, but they use all Earth friendly growing methods, and are very hands-on, even though they have a large operation.
Attention to detail, and extensive study with more experienced operators, has given them deep knowledge about how to grow successful and hearty crops, which translates to better taste and nutrition.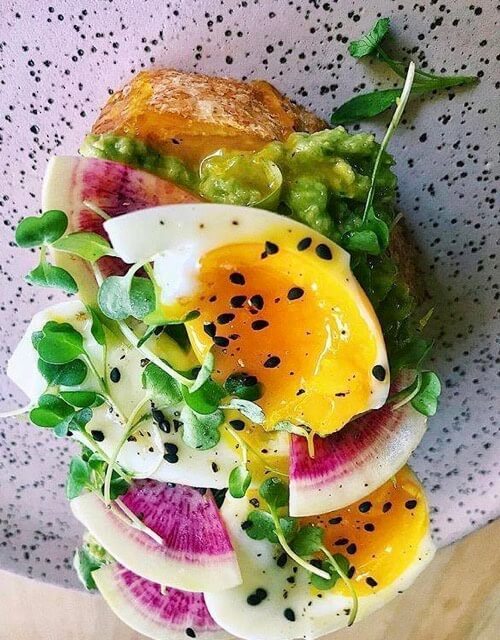 Orlando Microgreens: A Microgreen Farm That Launched Under COVID-19
Linda & Marcus launched their Orlando Microgreens earlier this year and they are already on their way to achieving a really good earning from their farm. They both lost their jobs because of the crisis, but decided to take advantage of the time allotted to them and create something unique.
This farm wouldn't exist if co-founders Linda & Marcus didn't lose their jobs. After long brainstorming sessions and watching YouTube videos they came with an idea for a business that will involve them both.
With their talents combined they founded the farm and soon after the initial set up they started serving local clients.
You can read their full story here
Linda & Marcus are growing their produce with purpose. They promise delivering pure fresh microgreens to the local community.
At the same time they are growing their own YouTube channel to provide a fun and informative way to teach and encourage people to grow their own foods and understand the nutrient value of microgreens.