Tricycles to Deliver Microgreens in the Neighborhood as a Key Component of Your Urban Farm Delivery Operations
Posted in Education on May 30, 2021
Tags: tricycle
If you're an urban farmer that sustainably grows microgreens, sprouts, and culinary herbs at production scale using a hydroponic vertical farming units then you might find this blog post valuable, especially if you're looking for different options to improve your logistics.
There are no secrets for success if you're an urban farmer. Scaling processes infinitely and ethically is the key for growing your business. Every part of your production process should be streamlined for minimal ecological impact.
Talking about logistic and delivery... switching to same day fresh deliveries becomes a must. The question is how can you deliver make same day delivery without a drop of gasoline. The answer is - on your tricycle!
To be among the top sustainable farmers in the country you should be thinking outside of the box all the time - this is how you'll end up finding the big payoffs.
Innovators who have found ways to market their farm products to consumers in an effective, creative, and manageable and using tricycles is a key component of that equation.
What Are The Best Tricycles to Deliver Microgreens in Your Neighborhood?
This is a question we'll start digging in more an more so we could present you with different options you have available in the market.
Tricycles can be also called cargo bikes. The best models will often allow you stop using your minivan to deliver your produce to your clients.
Cargo Bikes Basic Types
There are a couple of designs that are currently dominating this specific niche. They mostly differ by where the cargo is placed.
In this blog post we'll focus mostly on the so called bakfiets.
Bakfiets
They are also known as the Long Johns.
Position of the cargo box is between the front axle and you as the rider.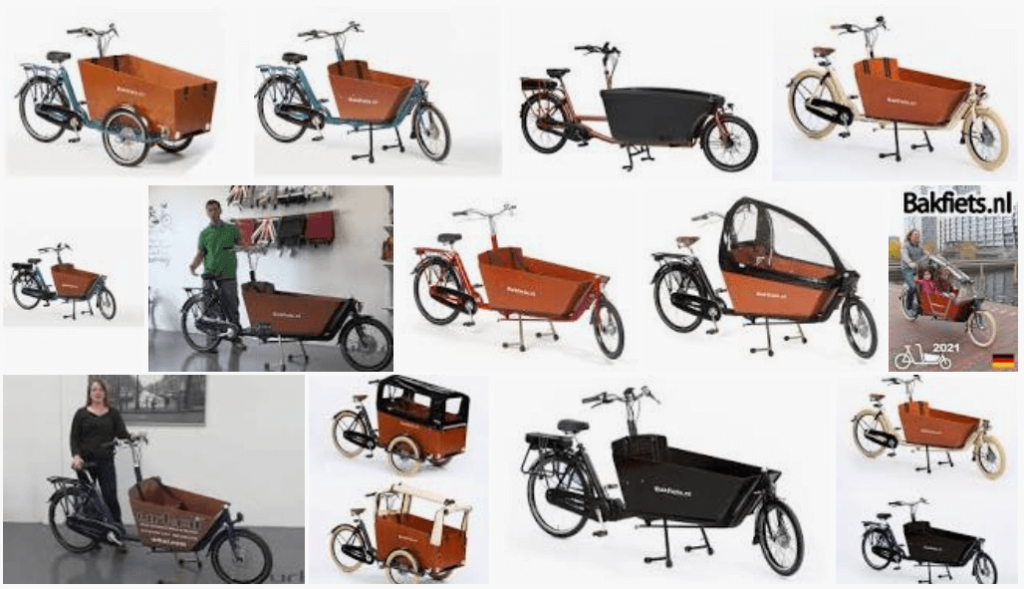 With this layout there's a low-slung frame and a steering linkage that runs from the handlebar to the fork. The longtail design is like a tandem, but with space behind the rider for cargo rather than a second saddle.
The bakfiets are spread mostly in the Netherlands where you can find different options and purchase a model that fits you the best. If you're not living on the Netherlands though, take a look at the next blog post - it will be published soon and it will cover more designs and options for purchasing.
or check other interesting resources by Microgreenology from the links below
SUCCESS STORIES: 25 interviews with microgreen farms all over the world
Check the 'Reviews' publications to find out our reviews on essential equipment and tools
Are you a microgreens farmer interested in promoting your story on Microgreenology? Connect with us and we'd love to review your farm and find out if you are a good fit for the blog.
We are always curious to discover new people and their farms, alternative growing techniques and lifestyles.