Posted in Education on August 4, 2021
Tags: wheatgrass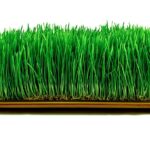 Short answer: Microgreens are not GMO's unless GMO seeds were used. They might be smaller by size, however, they are not genetically modified to be small. They are just harvested shortly after they have started growing and what you've probably seen already is their natural size. And of course, if you used GMO seeds, you'll get microgreens that are GMOs as well. If your goal is eating non-GMO food, then make sure you carefully check Read More »
Posted in Education on July 3, 2021

In a nutshell, not every show will justify your attention. We have picked some of the most valuable podcasts you can subscribe to and listen to for industry updates and insightful interviews with experts and seasoned farmers.
Posted in Education on May 30, 2021
Tags: tricycle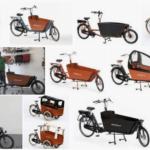 If you're an urban farmer that sustainably grows microgreens, sprouts, and culinary herbs at production scale using a hydroponic vertical farming units then you might find this blog post valuable, especially if you're looking for different options to improve your logistics. There are no secrets for success if you're an urban farmer. Scaling processes infinitely and ethically is the key for growing your business. Every part of your production process should be streamlined for minimal Read More »
Posted in Education on April 5, 2021

Regardless the fact if you are a farmer or you just enjoy purchasing microgreens from a local farm and regularly include them in your meals as a consumer, you are already acquainted with the spicy varieties tasting really great. In this post we'll review the top 4 spiciest microgreens you can purchase from almost every farmer's market or online. Radish Yeah, radish 🙂 If you're a seasoned farmer or a consumer it might sound like Read More »
Posted in Education on February 21, 2021

Many people with basic knowledge on microgreens farming would assume that microgreens and sprouts are practically the same thing. Even today many people would still assume that microgreens and sprouts are the same thing. Contrary to very popular belief microgreens, are not the same things as sprouts. After reading this post you should understand what the difference is. All plants start as a seed Think of a seed as an embryo. Seeds are embryos that Read More »
Posted in Education on January 25, 2021

Amaranth microgreens are among farmers top 5 most favorite micro veggies to grow. It's a delicious, gluten-free grain that provides a lot of protein and fiber as well as micronutrients. It reduce people's inflammation, lower cholesterol levels and stimulates weight loss. In today's post we're about to explore the steps for growing the Red Garnet Amaranth. Ingredients you'll need to grow Amaranth Microgreens: Seeds Seed shaker Soil We'd recommend using a 50/50 mix of organic Read More »
Posted in Education on January 18, 2021

Growing radish microgreens is essential for almost every microgreen farmer including all the guys we've been interviewing on Microgreenology since Spring 2020. You can find all the interviews in the 'Success Stories' section of the blog. And as clarified in the blog post devoted on choosing the best source to purchase radish seeds, there are more than 30 varieties of microgreen radish. Good news is that steps to grow tasty radish microgreens are identical regardless Read More »
Posted in Education on October 19, 2020

Back in May we spotted a cool story about a Slovenian farm on r/Microgreens and decided to invite the farmers to share their story with our readers as well. The post featuring React Green was published on May 25 and up to today it's one of the best stories ever published on Microgreenology. Find out more in this post.