Microgreens MasterClass by React Green Launches on October 20, 2020
Posted in Education on October 19, 2020

Back in May we spotted a cool story about a Slovenian farm on r/Microgreens and decided to invite the farmers to share their story with our readers as well. The post featuring React Green was published on May 25 and up to now it's one of the best stories ever published on Microgreenology.
Tomorrow (October 20), founders of ReactGreen Saša & Boštjan are releasing their Microgreens MasterClass for everyone interested to start their microgreens farming business venture.
React Greens Story in a Nutshell
Back in 2013 pregnant with their first kid Saša was browsing the internet in search of new inspiration. She crossed on Maya and Jerry's story who founded their farm in New Zealand.
Soon after that they started with their first attempts to grow microgreens. It was a steep learning curve, but their persistence soon started paying off.
They started selling their greens on farmers markets and quickly adding restaurants as their second channels. At that time it was rare to cross on a chef who was aware what microgreens are, so they had to educate them first before accepting restaurant orders.
Once the process was fully perfected they added edible flowers to their line. Find out more details and stunning shots on the post we published back on May 25.
After reaching close to $100,000 in yearly revenue, the couple decided it's time to give back and help other enthusiasts that would love to get profound information on how to grow microgreens at home and add a new income stream while serving the local community.
It took them 8 months to craft an easy to consume course they called Microgreens MasterClass.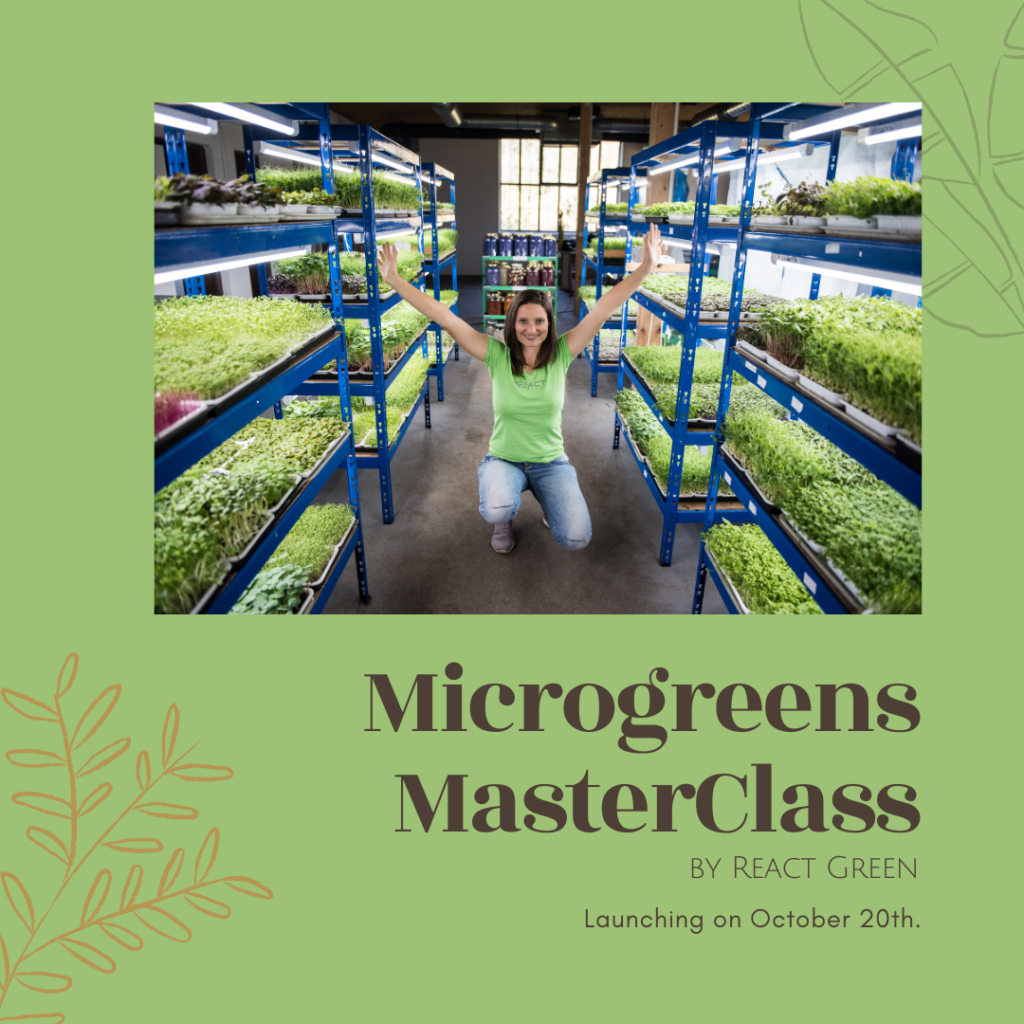 Who is this course for?
For starters who already know what microgreens are and would love to get practical steps to grow them at home
For gardeners by nature who plan growing their own food at home
For all parents who are cautious about what their kids eat and would like to add more greens in their daily food meals
For the ones who would like to start earning some money or build a serious business with microgreens and beyond
The course consist of four modules and each one has a lot of sub-chapters. Full curriculum is available here (scroll down to the middle of the page).