How Scintilla Farms Adapted Their Model During COVID-19 and Created a Seamless Microgreens Farm Operations That Helped Them Keep Supporting Their Local Community
Posted in Marketing on October 26, 2020

What happened to microgreens farms during COVID-19? Possibly the worst thing to us was that people backed off more than they had to. It introduced a new challenge for farmers all over North America and the world. At the same time many new farms were founded due to the increased number of people that were laid off. A turbulent environment with a lot of challenges.
In today's post Blake from Scintilla Farms was cool enough to answer a couple of questions specifically on how the overcame the challenges they faced this year.
Question 1: What did you do to overcome the challenges brought by COVID-19?
Blake: Scintilla Farms started in December of 2019. We acquired our first customer in late January. We had a two month run before the COVID-19 shutdowns began in March.
In reality, we don't know what it's like to farm microgreens outside of shutdown conditions. All of our clients have been acquired during COVID-19 so that really says something about how marketable locally grown microgreens are. There was about a month long stretch in April when all orders were cut in half or momentarily paused because of our restaurant clients being forced to close to the public.
Most of our revenue comes from restaurants, so the shutdowns were a huge blow. Instead of sitting on our hands and waiting for the storm to pass, we decided to shift our effort into researching more varieties that we could offer and learning how to grow them.
Going into the pandemic we offered 5 different varieties of microgreens and now we offer 16. Aside from that, growing our Instagram became our top priority since social media is really the only way to grow a business during a pandemic.
I can't stress enough what a great tool Instagram is for farmers. Taking the time to engage your followers and other accounts in the microgreen, restaurant, or health food communities will pay off quickly. And eventually get you more customers than you could get driving around handing out samples.
We also reached out to San Diego locals, offering them weekly or bi-weekly home deliveries which picked up some of the slack from our struggling restaurant accounts. Now that the shutdowns aren't as strict and our restaurants can at least have outdoor seating, we stopped doing home deliveries and are back to reaching out to chefs.
Question 2: Based on your experience, what would be your advice to microgreen farmers who still need to plan and work on changes to help them pivot and keep growing their farms?

Blake: Write all expenses out, only use 75% of your grow space, keep track of inventory, and buy bulk!
You never know when the supplies you need will go out of stock and for how long, we've learned this lesson the hard way with our soil and seed suppliers. Don't give up, just because you go and talk to five restaurants and you get declined by all five doesn't mean you should just throw in the towel.
Be generous with your samples and practice your sales pitch. Chefs have very little time, so if you're lucky enough to get their attention you can't be stumbling over your words.
There will be setbacks but you should learn from them. Reach out to other farmers and see what they are doing and how they are overcoming this pandemic. The microgreens community is friendly and, in my experience, everyone is willing to share tips and techniques. Again, work on increasing your social media footprint!

Question 3: What would you say to the ones who are in doubt if now is the right moment to start their own farm?
Blake: As I said earlier, we started Scintilla Farms right before COVID-19 so there really is no bad time to start. If anything, people are more conscious than ever about what they're eating and where it's coming from.
The most exciting part is that unlike most businesses, microgreens don't require any initial investment.
You can buy some lights and a rack for less than $200 and it's off to the races. We started with one small rack growing 3 trays a week for one customer. We were able to cashflow the business with zero outside investment.
In less than a year, we are already up to 16 varieties, 14 restaurants, and thousands of orders sold. You don't need much money, time, or space to get going so what are you waiting for?
Visit Scintilla Farms' website www.scintillafarms.com and find out more about their farm.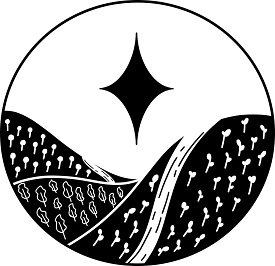 Scintilla Farms on social media:
Instagram: @scintillafarms
Facebook Page: @scintillafarms
Want Your Farm Featured Just Like Austin and Blake's Sintilla Farms? Submit Your Application Following This Link