Posted in Success Stories on July 6, 2020
Tags: Deale, Maryland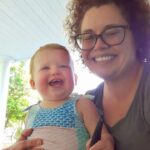 This time we are featuring Melina from urban vertical farm Mimi's Microgreens. She is sharing her story and specific insights on the equipment she is using. If you want to ask her something just use her social media profiles listed at the end of the blog post or use the comments section after the blog post. Enjoy reading!