Urban Vertical Farming by Maryland Based Mimi's Microgreens
Posted in Success Stories on July 6, 2020
Tags: Deale, Maryland
This time we are featuring Melina from urban vertical farm Mimi's Microgreens. She is sharing her story and specific insights on the equipment she is using. If you want to ask her something just use her social media profiles listed at the end of the blog post or use the comments section after the blog post. Enjoy reading!
What's your name? What's the name of your farm and where are you based?
Melina Armiger, Mimi's Microgreens. My farm is located in Deale, Maryland 20 minutes south of Annapolis Maryland. I am growing in an 8X10 hoop house in the garage of my home.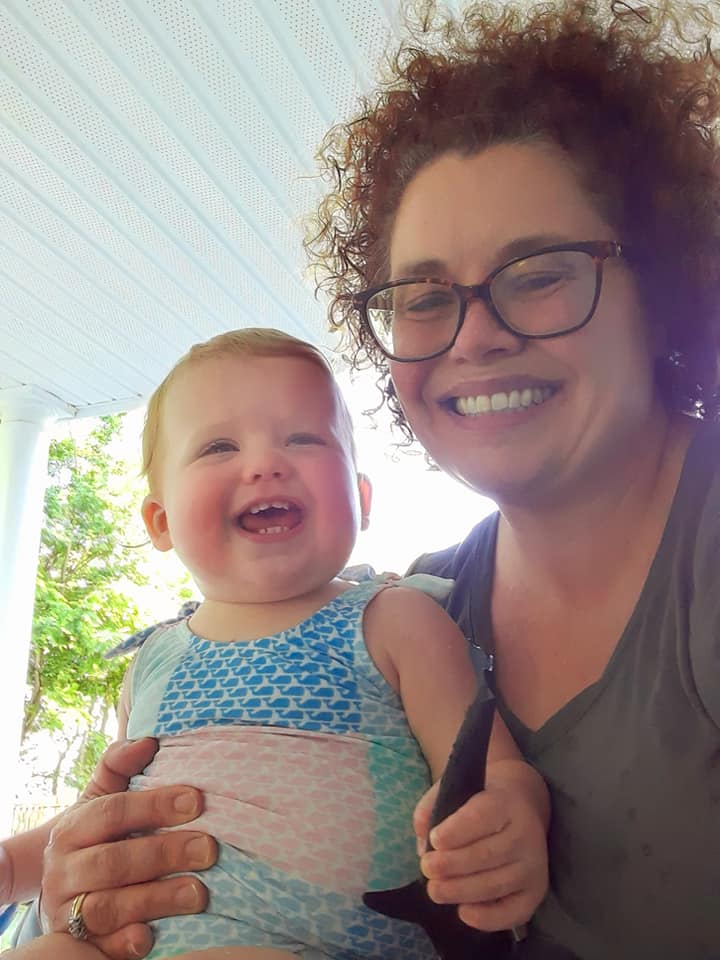 What's the story behind your farm?
I have always loved to garden and grow things. I loved the idea of an urban vertical farm. The fact that so much food and be grown in such a small area and that you can grow all year. I wanted to find something I could do that I loved that could supply income after I retire.
What's the funniest/most exciting story you've experienced while running the farm?
I enjoying sharing how nutritional microgreens are with my customers at the Farmers Markets. People can't believe that microgreens are 4 to 40 times more nutritional then the full-size vegetable. A friend told me I could not have a real farm without a tractor so I bought a John Deere tractor for my greenhouse.
What types of microgreens and other produce are you currently growing?
Broccoli, radishes, spicy salad, pea shoots, basil, cilantro, red amaranth, purple kohlrabi, kale, yellow corn shoots, sunflowers, arugula, borage, red cabbage, carrots & buckwheat.
What makes your produce different?
I grow hydroponically with just seeds and water using food grade plastic sourced from City-Hydro located in Baltimore, Maryland.
What do you grow your microgreens on?
I use coconut fiber pads sourced from City-Hydro. I like the idea of not using soil. It's cleaner and the microgreens and be eaten right of the pad.
What type of lighting are you using?
I are using lighting I bought with my system from City-Hydro Hydro 5500K LEDs are very cost-efficient and long-lasting average life average life expectancy of 50,000 hours.

What type of temperature do you choose and what's your normal humidity level?
I have both an air conditioner and dehumidifier running. I try to keep the temperature at 68-72 and the humidity at 50% or below.
What kind of water are you using for watering and do you use any add ons for the water?
I have well water and run it though a filter and then check the ph. I keep the ph. between 5.5-6.5.
What type of clients do you currently serve and what locations do you cover?
I am currently selling at two farmers markets and supplying microgreens to one restaurant. I stared in January and hope to add more restaurants as things in Maryland open back up.
What's Your Mission?
My mission is to educate people on the health benefits of microgreens. To supply them with a superior product grown with care in a clean environment.
To supply friends, family and our community with the most delicious and healthy microgreens available today.
Based on your experience, what would you suggest farms in a similar position think about?
Sanitation, temperature & humidity are key in keeping your product free of mold. The greenhouse generates so much humidity. I oversize both the air condition and dehumidifier for the space. The dehumidifier is made to cover a space of 4500 s.f. and just maintains a humidity of 50% or less.
Don't be discouraged if a crop does not work out. Takes notes and then look to see what can be corrected the next time.
The Final Rapid 3:
What's your favorite course and/book that helped you learn the in depth knowledge on growing microgreens and starting a business:
I watched a lot of Y-tube. On the grow has a lot of good information. I also attended a two-day training session at City-Hydro. They went over growing and marketing.
What are your 3 most favorite farm tools you can't really run the farm with?
I love my rainmaker 1 Gallon pump sprayer. Pumping a spray bottle can be hard on your hands. I had a hard time finding disinfectant during the pandemic so I bought an Eco One. I can make sanitizer with just salt and water that is food safe. I also love my gage that measures the temperature and humidity in my grow space.
What are your favorite microgreens communities? (on Facebook, Reddit, etc.)
I get a lot of information from other farmers on Instagram.
What to do next?
If you enjoyed Mimi's Microgreens story please do share it on your social media profiles. You can also PM the founder and ask them anything you want using any of the social media profiles described below: