Sal's Straightforward Tale on How He Started Ellicottville Greens in Shipping Containers
Posted in Success Stories on June 3, 2020
Tags: New York
In today's post you'll find more details on how Sal, a young creative microgreen farmer and former chef is growing his greens in a quite inventive way. You'll discover stunning dishes and probably want to browse more on the farm's Instagram profile. Enjoy reading!
What's The Name of Your Farm and where are you based?
Ellicottville Greens. We are located in Ellicottville, New York.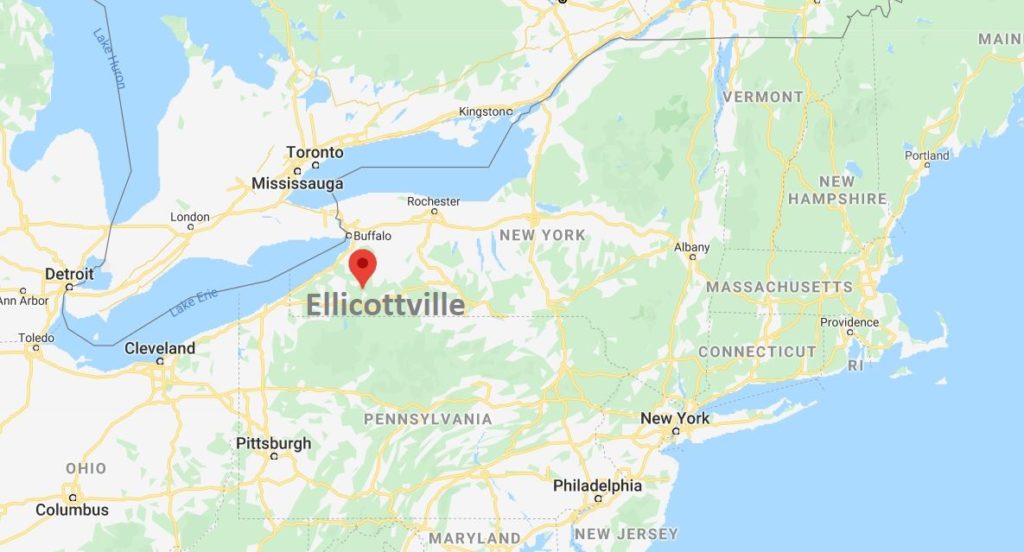 What's the story behind Ellicottville Microgreens?
I was a chef but needed a different lifestyle. I did some research on careers that would fit for me and I came across small scale farming.
I pursued it for about a year, and upon moving back to my hometown, I was approached by my friend. He was starting a hydroponic and he was growing everything inside of shipping containers.
I was very intrigued and knew I had to be part of it. The rest is history. Sure it was definitely an uphill battle and still is everyday. But we know what we're doing will make a difference. We started with friends and family as customers and word of mouth spread like a wildfire.

What's the funniest/most exciting story you've experienced while running the farm?
We recently gained investment and are in the process of building four more containers. This will quadruple our revenue and allow us to reach more consumers.
What types of microgreens and other produce are you currently growing?

We grow:
pea shoots
micro broccoli
micro cabbage
micro dill
micro cilantro
We mix in a few others but those are our core micros. We also grow lettuce, herbs and other leafy greens.
What makes your produce different?
We are all organic and pride ourselves on being hyper local. We can drop a container farm anywhere, so fresh produce is easily accessible all year long.
What type of clients do you currently serve and what locations do you cover?
We currently sell to a lot of consumers but now that restaurants are reopening we anticipate those outlets increasing.
What's Your Mission?
Change the way people eat.

Sadly, a lot of smaller farms and ones that started just recently are struggling to survive due to the huge drop in sales this spring.

What would you do if you were in a similar situation, but had the experience you have today?
Keep pushing and you will make it. If your product is good and you're consistent customers will flock.
What's your favorite course and/or book that helped you learn the in depth knowledge on growing microgreens and starting a business?
I loved watching Jean Martin Fortier and Curtis stone when I first got into farming. I read JM's book. "The market Gardener". That was a great book. YouTube provided me with much needed information and continues too.
What are your 3 most favorite farm tools you can't really run the farm with?
My favorite farm tools are vacuum seeders, I can't live without a good knife, and my favorite is my pressurized sprayer.
What to do next?
If you enjoyed the Ellicottville Ellicottville story please do share it on your social media profiles. You can also PM them your questions using any of the social media profiles listed below:
Want Your Farm Discovered on Google Maps?
This is one more channel to enable and be discovered by people typing words like 'microgreens' + 'city/town name' or 'microgreens farm city name'.
This is still in 'beta', but we do actually spend time helping farmers improve their marketing. If interested, just PM us on Messenger or Instagram.