Posted in Success Stories on August 31, 2020
Tags: San Diego
In our last post we put the accent on a couple of rare microgreen farms you can discover in Florida. Today we're shifting our focus to California to see how are the farmers doing there.
Posted in Uncategorized on August 24, 2020
Tags: Florida
We are featuring farmers since April this year. Some of the most unique ones we have cross on are based in sunny Florida. Experience their unique approach to farm development over the next couple of paragraphs. Charlie's Microgreens: An Outdoor Farm Located in the Heart of Miami So far this is the first and only outdoor microgreen farm featured on Microgreenology. Carlos Perez Mauri AKA Charlie started a family urban farm project in Miami earlier Read More »
Posted in Uncategorized on August 17, 2020
Tags: Maryland
Recently we got attracted to the idea to explore how are microgreen farmers in Maryland doing this year. We crossed on a couple of incredible farms and we are confident their stories are worth sharing on Microgreenology.
Posted in Success Stories on August 10, 2020
Tags: Nevada
Today we are publishing our interview with the charming Amy, founder of Ninja Greens. Her farm is the first one based in Nevada we are featuring on Microgreenology and we are excited to share her story as it's one of the most inspiring examples on the blog for someone who started a farm this year and it's already up and running full steam ahead 🙂 Enjoy the story!
Posted in Success Stories on August 3, 2020

This time we got the chance to get a few insights from Ryan, the founder of Butler, Wisconsin based farm called Perfect Produce. Ryan's farm is USDA GAP Certified and they serve grocery stores at the Midwest. They main kinds of veggies are salads, herbs, microgreens and tomatoes. Find out more from the Q&A below.
Posted in Success Stories on July 27, 2020
Tags: British Colombia, Canada, Kelowna
We are Ralph and Tina Gerlitsch, co-founders of Avenue M. Avenue M is a Certified Organic indoor, vertical grow operation in Kelowna BC Canada. We grow year round and supply local grocers, restaurants and Farmers Market with fresh Microgreens, Peashoots, Sunflower Shoots, Radishes, and Micro Herbs, like Basil, Dill, Cilantro...
Posted in Success Stories on July 20, 2020
Tags: NY, Stone Ridge
Presenting the interview with Michael McDonough, founder of Tongore Brook Farm. Find out more about this net-zero energy operation in the paragraphs below. What's your name? What's the Name of your farm and where are you based? I am Michael McDonough at Tongore Brook Farm (technically "Tongore Brook Farm LLC") in Stone Ridge, NY. What's the story behind your farm? The farm began as an idea about 20 years ago, when I was still living Read More »
Posted in Success Stories on July 13, 2020
Tags: greenhouse
Simply put, choosing the best greenhouse for microgreens might be a different challenge for different farmers. We'll try following a heuristic approach and pick the best fit for farms of different size. If you do not agree with our choice you are welcome to leave your own suggestion or share your opinion on the subject in the comments after the post. You should also know that as an Amazon Associate we earn from qualifying purchases. Read More »
Posted in Success Stories on July 6, 2020
Tags: Deale, Maryland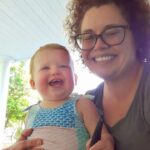 This time we are featuring Melina from urban vertical farm Mimi's Microgreens. She is sharing her story and specific insights on the equipment she is using. If you want to ask her something just use her social media profiles listed at the end of the blog post or use the comments section after the blog post. Enjoy reading!
Posted in Success Stories on July 2, 2020
Tags: Arizona, Prescott
This time Microgreenology presents Melissa's SuperNatural Sprouts farm based in Arizona. It's the first Arizona based farm featured on the blog and it was a huge pleasure learning about the authentic story while preparing it for publishing. Enjoy reading! As an Amazon Associate we earn from qualifying purchases. What's your name? What's the name of your farm and where are you based? My name is Melissa and I'm the founder and owner/operator of SuperNatural Sprouts Read More »