Posted in Education on May 30, 2021
Tags: tricycle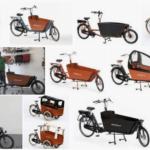 If you're an urban farmer that sustainably grows microgreens, sprouts, and culinary herbs at production scale using a hydroponic vertical farming units then you might find this blog post valuable, especially if you're looking for different options to improve your logistics. There are no secrets for success if you're an urban farmer. Scaling processes infinitely and ethically is the key for growing your business. Every part of your production process should be streamlined for minimal Read More »
Posted in Success Stories on April 25, 2021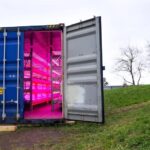 A while ago we mentioned about Geoponica's unique microgreens growing container. We got in touch with the founder Alessandro Pansecco and asked him a few questions as manufacturers specializing in this specific sub-vertical are not too many.
Posted in Education on April 5, 2021

Regardless the fact if you are a farmer or you just enjoy purchasing microgreens from a local farm and regularly include them in your meals as a consumer, you are already acquainted with the spicy varieties tasting really great. In this post we'll review the top 4 spiciest microgreens you can purchase from almost every farmer's market or online. Radish Yeah, radish 🙂 If you're a seasoned farmer or a consumer it might sound like Read More »
Posted in Reviews on March 21, 2021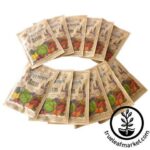 The seed assortment reviewed in this blog post is for those of you considering yourself as a seasoned microgreens fan or at least one already aware of the huge benefits and taste qualities of microgreens. A Great Way to Experiment With Some Variety It contains 12 bags of basic microgreens seeds. Consider this as an expanded list of the most well known greens you might already have crossed on in different blog posts, magazines and Read More »
Posted in Reviews on March 13, 2021

There are multiple options for purchasing cabbage microgreen seeds. What comes on top of mind first though is: buying from a local supplier purchasing from a retailer like Amazon As an Amazon Associate we earn from qualifying purchases. Local Suppliers vs Amazon and other nationwide suppliers There's no good and bad. If you live in a bigger city you'll be most likely surrounded by at least 3 local suppliers to choose from. Review them, do Read More »
Posted in News on March 6, 2021
Tags: reactgreen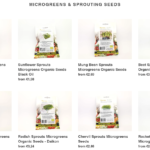 Slovenian farm ReactGreen that was featured on Microgreenology last year launched their own online store.
The store offers a balanced variety of microgreens seeds and edible flowers as well as essential equipment like trays, pots and organic soil.
Find out more about their unique offerings in today's blog post.
Posted in Education on February 21, 2021

Many people with basic knowledge on microgreens farming would assume that microgreens and sprouts are practically the same thing. Even today many people would still assume that microgreens and sprouts are the same thing. Contrary to very popular belief microgreens, are not the same things as sprouts. After reading this post you should understand what the difference is. All plants start as a seed Think of a seed as an embryo. Seeds are embryos that Read More »
Posted in Reviews on February 8, 2021

Growing microgreens is the fastest, most comprehensible way to get your bow on daily servings of vegetables and herbs, even for the laziest of vegetarians. They are perfect as a garnish on a fresh-baked bagel, delicious in salads, and satisfying as a light meal by themselves. They also make great plant food for your balcony's houseplants! But if you want to eat gorgeous and nutritious vegetables, you'll need to choose the best possible soil for Read More »
Posted in Education on January 25, 2021

Amaranth microgreens are among farmers top 5 most favorite micro veggies to grow. It's a delicious, gluten-free grain that provides a lot of protein and fiber as well as micronutrients. It reduce people's inflammation, lower cholesterol levels and stimulates weight loss. In today's post we're about to explore the steps for growing the Red Garnet Amaranth. Ingredients you'll need to grow Amaranth Microgreens: Seeds Seed shaker Soil We'd recommend using a 50/50 mix of organic Read More »
Posted in Education on January 18, 2021

Growing radish microgreens is essential for almost every microgreen farmer including all the guys we've been interviewing on Microgreenology since Spring 2020. You can find all the interviews in the 'Success Stories' section of the blog. And as clarified in the blog post devoted on choosing the best source to purchase radish seeds, there are more than 30 varieties of microgreen radish. Good news is that steps to grow tasty radish microgreens are identical regardless Read More »